Hoboken's Beer SpeakEasy.
HOURS OF OPERATION
Mon-Fri 4pm - 2am
Saturday 12pm - 3am Sunday 2pm - 2am
NFL Sundays 12pm - 2am

Forgot your beer name or #? Click here
This is one of my favorite bars in the area. They have a great rotating tap and bottle list. At the time there was over 25 (now 51!) taps and 100+ bottles. There's always some sort of brewery event going on throughout the week with giveaways.

Beer Advocate Review
A relaxing break from the typical Hoboken bar scene. Grab one of 96 brews, throw some darts or simply relax by the fireplace in our speakeasy.
UPCOMING EVENTS
2019 GABC Champions Night!
Thursday, August 22, 2019
7:00PM - 10:00PM
Previous Event?
Now Pouring

21 new beers on tap!
6 new beers on CASK!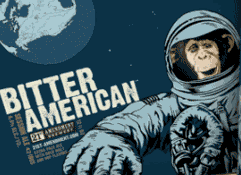 51 On Tap. 96 Beers.
50 Breweries. 37 Styles.
6 on Cask!
Let's mix it up Hoboken! Our Beer Menu changes daily. Stop by often!